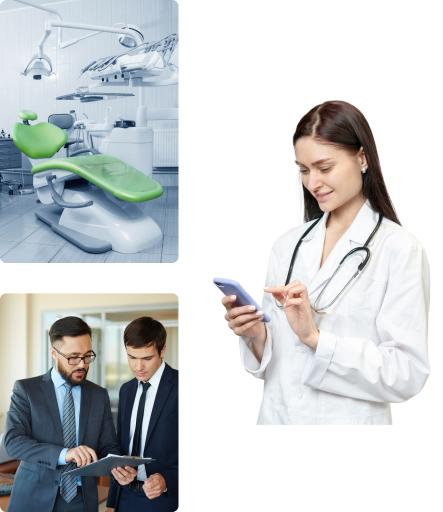 Create value for your dental company
Find a business model that will help improve your specific needs and generate revenue quickly.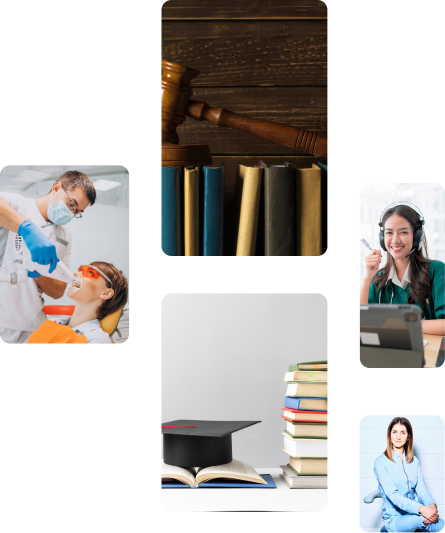 STEP 1
Create account
Register an account using basic information like name, email, & contact number
STEP 2
Access to marketplace
Explore the dental community and find the products, services, or resources that you need
STEP 3
Connect with communities
Generate qualified leads and reach a wider audience through our portal
STEP 4
Grow your business
Dentulu provides technology solutions that help your brand reach new heights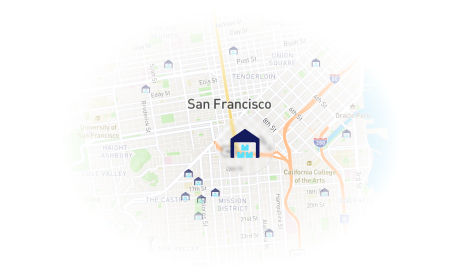 Sell on Dentulu marketplace
Reach out to over 1,000 dental offices, professionals & public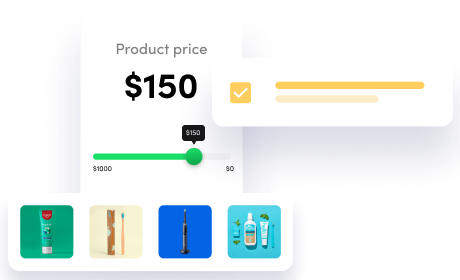 Sell on Dentulu shop
Grow your business with dentist, hygienist & dental office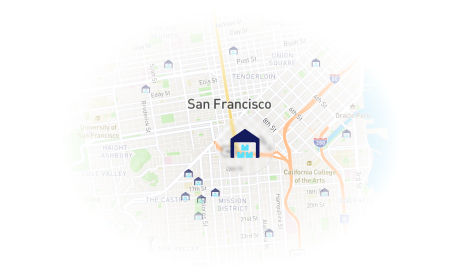 Sell on Dentulu marketplace
Reach out to over 1,000 dental offices, professionals & public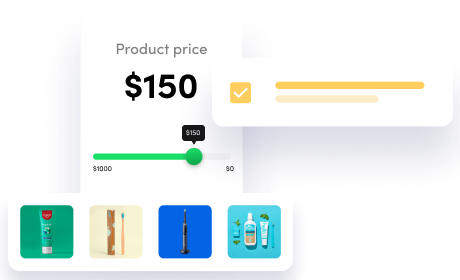 Sell on Dentulu shop
Grow your business with dentist, hygienist & dental office
Generate
new business
You can communicate with providers and dental offices directly on our marketplace, which will post your services onto their dashboards and mobile apps. This increases your chances of having a conversation and getting new business.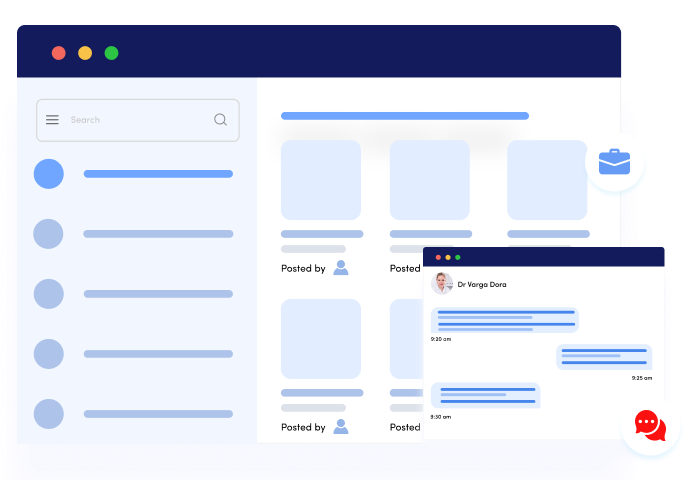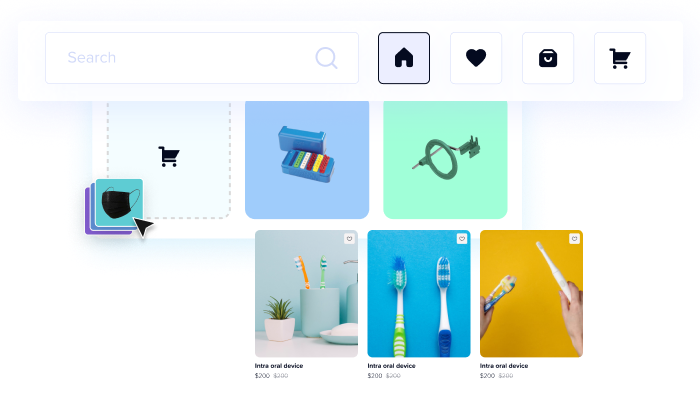 Sell
products
You will be able to sell products on our platform with comprehensive selling tools, bulk uploads of products, and easier management of orders. You can also transfer earnings easily, print shipping labels, and have unlimited products.
Sell
services
On our platform, you will be able to sell services with the help of comprehensive selling tools, bulk uploads, easy management of orders, and several other features. You can also easily transfer your earnings and enjoy unlimited service uploads.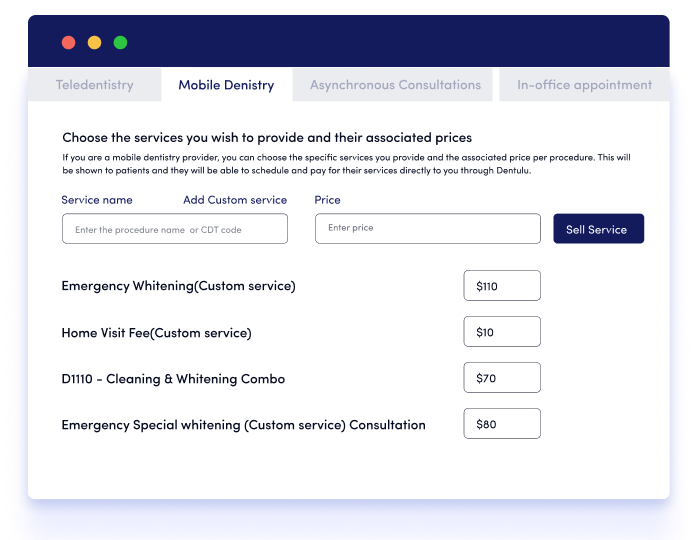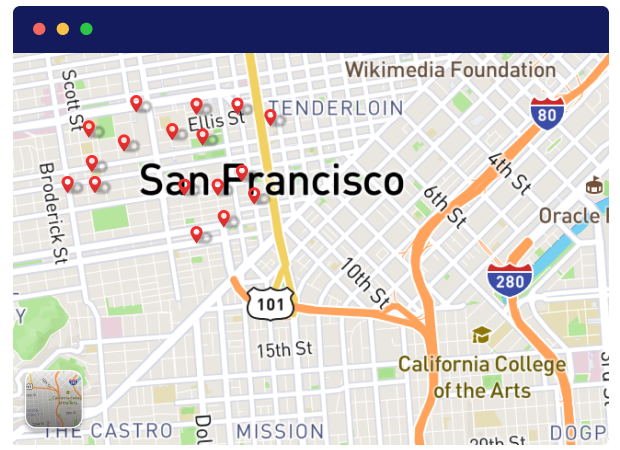 Warehouse
management
Shipstation makes it easy to manage shipping for your products from different locations. You can print shipping labels powered by Shipstation, move products between warehouses, and ensure availability between different warehouses.
Multiuser
support
Large businesses with multiple locations can easily add their branches, allocate a branch administrator and ensure you provide your services in all locations wherever you have a branch office or location.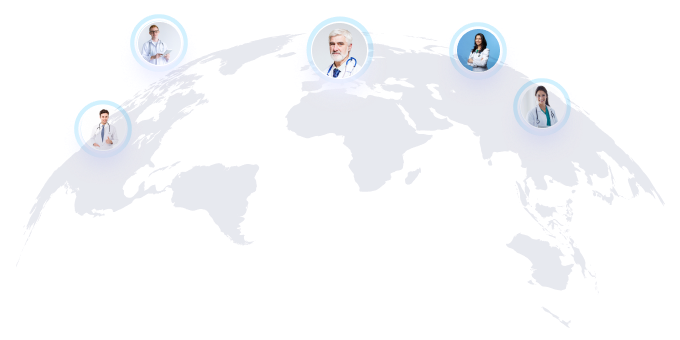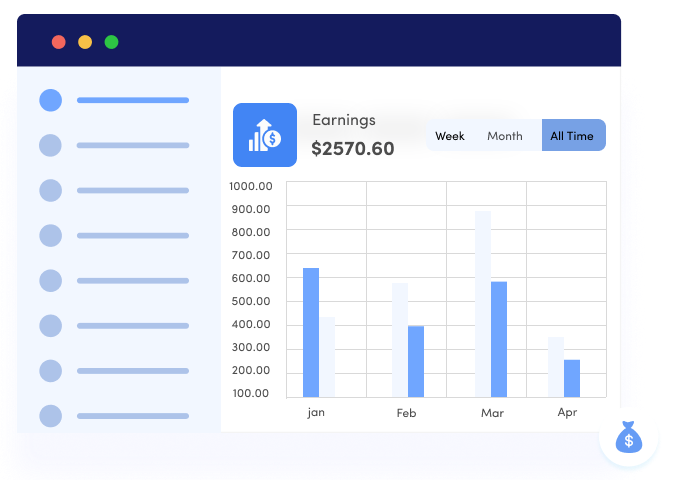 Earnings
management
You can quickly withdraw your earnings into your bank account directly through the earnings module. This module also provides comprehensive reporting and tracking of all earnings, which are organized in an easy-to-sort and list format.
Accessible
across

devices

Our marketplace provides you the ability to access across the devices.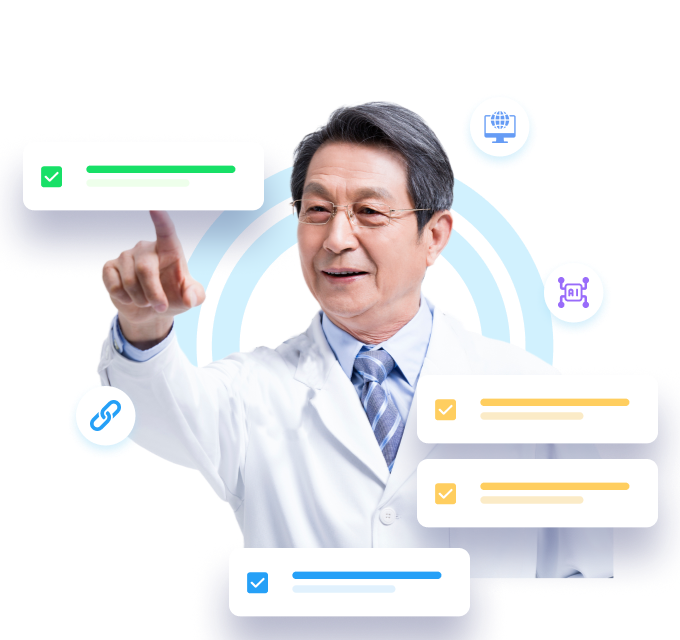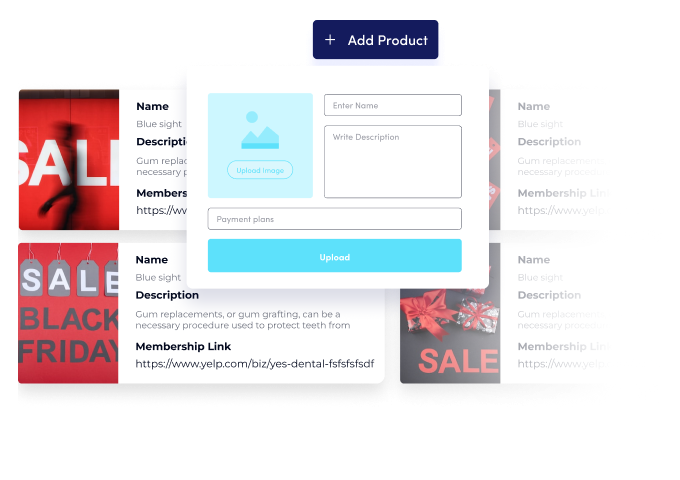 Add products
or services
YAdding products and services to your store can be done either one at a time or in bulk using a CSV file. The CSV file is ready to upload, all you need to do is add your products and click the upload button.
Manage your
orders
Comprehensive order management features to track, ship and or cancel an order. Search, filter or sort. All at one place.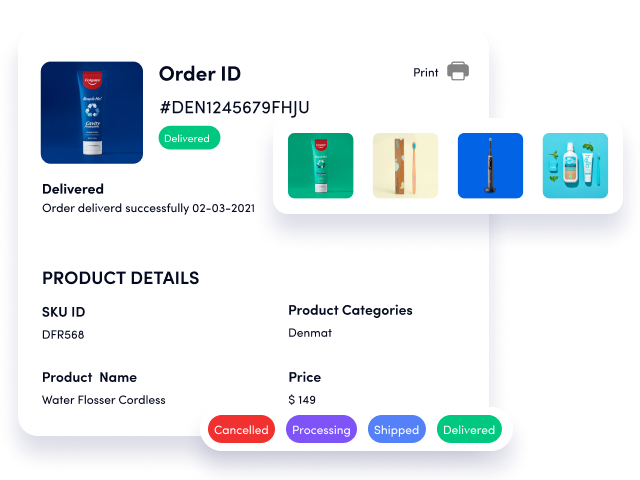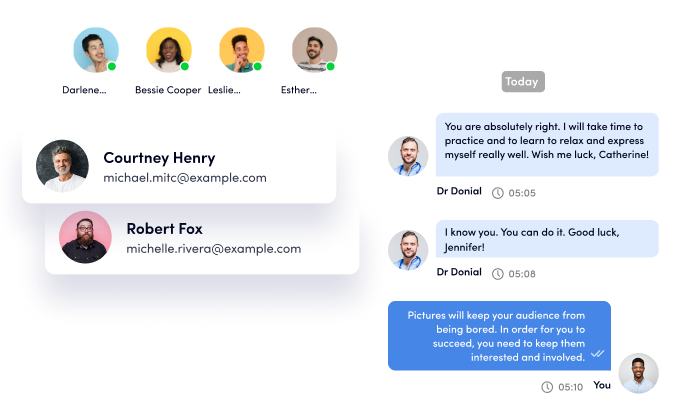 Chat with your
customer easily
We provide a detailed view of the orders and ability to communicate with your customers through instant and secure chat messages.
Manage and
track customer

reviews

Your customers can leave reviews, respond to them, they can also be posted to your google or yelp business page for better visibility.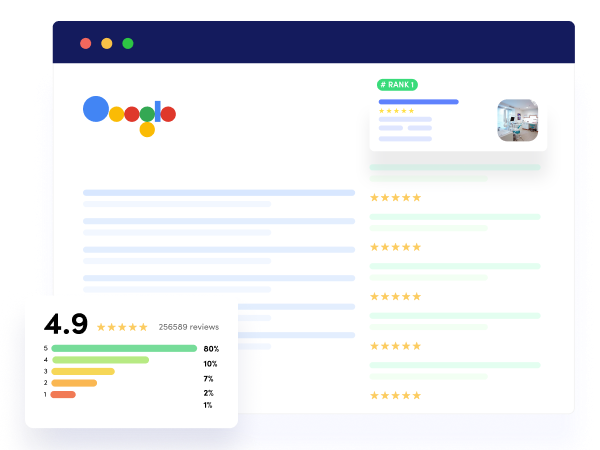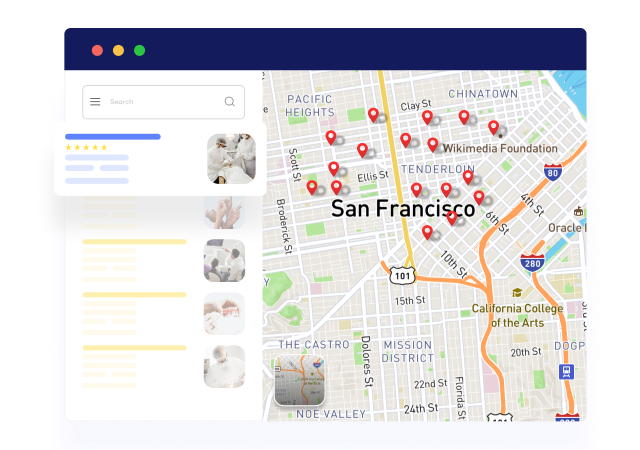 Multi location
and branches support
Your entire team from different locations can reach out to various customers in different locations. Create branches, branch administrators, list them based on geo location.
Hassle free
shipping label printing
We allow all our vendors to easily manage their shipping from their dashboard. Shipping labels can be printed from the order details.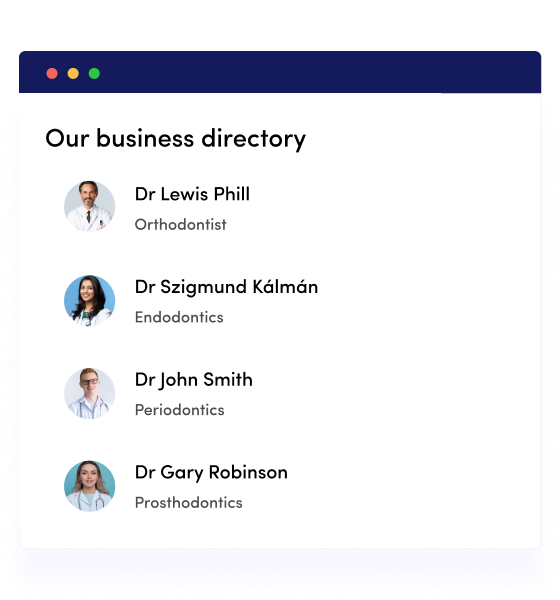 Marketplace business
directory listing
Get listed in our directory with extensive reach within the dental community. Get listed for 6 months or 12 months starting $99. Get loads of benefits on each listing.
Features
Designed with ease of use in mind, you will be up and running with Dentulu in a few minutes! Experience the power of technology that you need the most:
Comprehensive dashboard
The dashboard provides a simple & effective way to view your orders, products, earnings, and leads, and chat with your leads & customers in one place.
Product management
Whether you need to update a single product or multiple products, our marketplace is powered by the e-commerce features and capabilities that you demand.
Order management
You can quickly view the status of your orders, update them, chat with the buyer, print shipping labels, and cancel or edit them.
Unique URL
If you want to increase leads and sales for your product or service, you can create a landing page on Dentulu. Our platform is completely SEO friendly and indexable by all major search engines, so you can be sure that your landing page will get seen by potential customers.
Manage users
Track all your users, providers, leads, and communication in one place, and reach out to them with a click of a button.
Bulk upload
Bulk uploading products is a key feature for any ecommerce or marketplace platform to stay updated for customers. With easy-to-update bulk pricing, quantity, image, and content updates, as well as other power-packed bulk upload capabilities, staying updated is a breeze.
Comprehensive reporting
Our platform provides an easy way for partners and affiliates to view, generate, share, and update reports. Transparent reporting is available for all partners and affiliates and can be accessed from our dashboard with just a few clicks.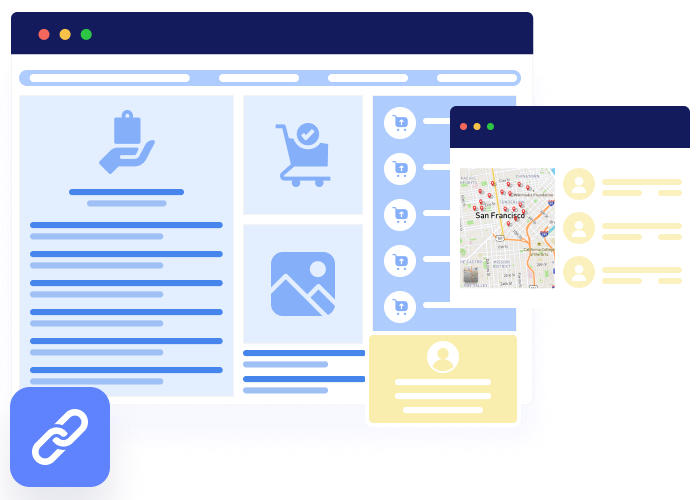 Here are some
more features that will blow

your mind
Communicate better
You can stay up to date on your upcoming orders and appointments via SMS, email, and chat notifications.
Cloud storage
You can access your files from anywhere, at any time, on any device with our secure cloud storage.
Integrated payment gateway
We accept all major credit cards and provide a hassle-free payment experience for you and your customers.
Seamless integration
Our platform integrates with all major software applications to provide a seamless experience for you and your team.
24/7 support
We are here to help you 24 hours a day, 7 days a week. Our knowledgeable support team is just a click or call away.
HIPPA compliant
Dentulu offers a comprehensive suite of tools to help you manage your mobile dental practice.
Smart Calendar
The most powerful calendar in the industry shows your occupancy and availability in one glance on mobile!
Email
These services can help you create and manage your email list, as well as send out targeted emails to your patients.
Live video conference
Services can help you hold virtual meetings and consultations, as well as provide training and education to your staff.
Chat
The marketplace offers a chat feature that can help you stay connected with your patients and staff.
Convenient way
for dentists and

sellers to connect

We offer a wide variety of high-quality dental services/ equipment/staffing that can help you provide the best care for your patients.
Business & personal insurance companies
Browse professional, general, and personal insurance companies and products. Explore and find the right one for you.
Dental membership plan vendors
Dentulu marketplace offers a wide variety of membership plans for dental practice professionals. It includes everything in the professional plan, top-featured services/ products listing, and more. Click here to know more about plans.
Dental supply companies
Dental Marketplace is the easy way to find the dental supplies and equipment you need, so you can focus on what's important: providing the best possible care for your patients.
Dental lawyers
Browse for dental malpractice, labor, contract, and disability lawyers on this marketplace. This is a convenient way to find the right lawyer for your needs, and you can read reviews from other dental providers to find the best fit for your case.
Dental CPA
If you're looking for a dental CPA or financial accountant for your practice, you've come to the right place. Here at Dentulu Marketplace, we have a wide selection of providers to choose from.
Continuing education
You can find a list of the top dental continuing education providers in the nation on the website. These providers offer a variety of courses and programs that can help you stay up-to-date on the latest dental procedures and techniques.
Marketing companies
There are many marketing and advertising companies that offer dental marketing services. This will ensure that your marketing and advertising campaigns are tailored specifically for dental providers and that you are getting the most bang for your buck.
Consultants
Dental providers can find top-quality practice management, business, and professional consultants through our app. We offer a wide variety of services to help you to run your businesses more efficiently and effectively.
Dental Conventions / Trade Shows
If you're a dental provider looking for popular conventions and trade shows, you've come to the right place. Here, you can search for upcoming dental conventions and trade shows, as well as find out more information about each event.
Dental staffing and HR solutions
Looking for top dental staffing and HR solutions? Look no further than the Dental staffing and HR marketplace! With over 1,000 providers to choose from, you're sure to find the perfect solution for your needs.
Equipment and hand-piece repair
When you need dental equipment or hand-piece repair, you can browse through experienced companies that provide these services. This can help you find the right provider for your needs and ensure that your equipment is in good working condition.
Dental labs
If you're looking for top dental laboratories to partner with for your dental practice, you've come to the right place. Our marketplace is full of high-quality dental labs that can meet your needs and help you provide the best care for your patients.
"Dentulu has helped me improve my workflow and patient communication. I would recommend it to any provider looking for a complete solution."
-Dr. David, DDS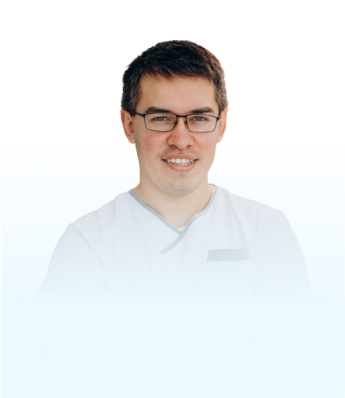 "I've been using Dentulu for a few months now and it has made my life so much easier! The platform is easy to use and very user-friendly. I would recommend it to anyone looking for a complete business solution."
- Dr. Emanuel Tyler, DDS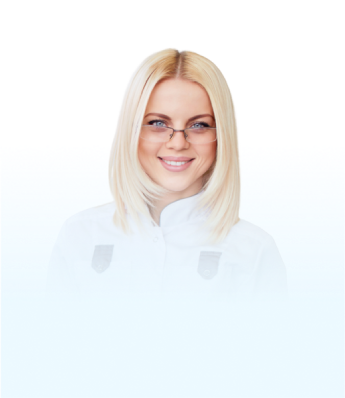 "I've been using Dentulu for over a year now and it has helped me grow my practice. The platform is easy to use and has everything I need to run my business."
- Dr. Milo Briggs, DDS
FAQs
Dentulu is a cloud-based, HIPAA-compliant treatment management platform that both you and your Dental Office can use to connect with new patients and monitor existing patients. Dentulu's Dental Practice Management System brings together leads, appointment bookings, asynchronous consults, synchronous video teleconferencing, patient monitoring, treatment plans, and more all under one user-friendly roof. Dentulu is a complete business solution for dental practices. It is an all-in-one platform that helps practices manage their business, grow their practice, and improve patient communication.
At Dentulu, we pride ourselves on being an inclusive platform that is open to all licensed dental professionals in the United States. Our growing base of users includes dental hygienists, general dentists, emergency dentists, cosmetic dentists, endodontists, periodontists, orthodontists, and oral surgeons who provide care to patients of all ages.
Dentulu has different pricing plans depending on the needs of your practice. Know more about our pricing plans.
You can sign up for Dentulu by visiting our website www.dentulu.com and filling out the sign-up form.
You can contact us by email at support@dentulu.com or by phone at 888-905-0226. Our support team is available 24/7 to answer any of your questions.
There are multiple plans available that fit your business. Click here to view the available plans for both App stores and Web Versions.
See more FAQs