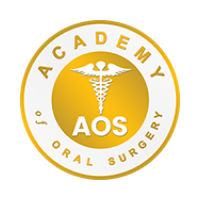 Academy Of Oral Surgery
www.oralsurg.org
Dentulu is a proud partner and sponsor of the Academy of Oral Surgery. Through this collaboartion, Dentulu and AOS are working to establish a hospital aversion system for dental patients in an effort to keep dental patients out of the emergency room.
AOS members also have access to Dentulu's robust Teledentistry resources for professional clinical collaboration as well as enhanced patient care.
About Partner
The Mission of the AOS is to provide a pathway for interested practicing dentists and their team members to obtain the education and training necessary to successfully perform and complete procedures beyond what was taught to them in Dental School with the competence and confidence to provide the best care to their patients.
Looking for more information about the Dentulu? Check out these articles.
Tags