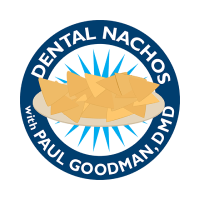 Dental Nachos
www.dentalnachos.com
Dentulu is a proud partner and sponsor of the Dental Nachos, an online forum of dental professionals working together to better the dental profession and patient care.
About Partner
The Dental Nachos mission is to dramatically increase the success and happiness of private practice dentists across every stage of their professional career.
Dental Nachos is here for you in a variety of ways, including continued education courses, both in-person and online learning available, small group workshops, study clubs, practice transitions, professional coaching, and personalized practice consulting.
Looking for more information about the Dentulu? Check out these articles.
Tags