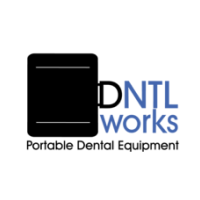 DNTL Works
www.dntlworks.com
Dentulu and DNTL have partnered to provide comprehensive mobile dentistry and portable dentistry capabilities to clinicians who are willing to travel to treat patients. DNTL equipment will come standard with Dentulu software and all DNTL customers will benefit from Dentulu's mobile dentistry and Teledentistry technologies.
DNTL equipment and products are also available to Dentulu users on Dentulu's marketplace where users can purchase high quality portable equipment for their mobile dental practice.
About Partner
Educating the healthcare community on the virtues and uses of these types of dental systems is also one of DNTLworks' main objectives. They are ideal for use in hospitals, nursing homes, retirement centers, school based programs, correctional facilities, government health programs, disaster relief clinics, mobile military hospitals, and many other in-office and field applications.
Looking for more information about the Dentulu? Check out these articles.
Tags