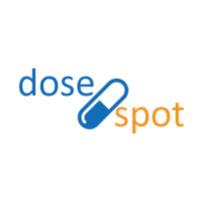 DoseSpot
www.dosespot.com
Dentulu Partnered with DoseSpot to provide its seemless EPCS enabled Rx Prescription software to Dental offices and Dental professionals who are seeking for the Rx Prescription software. Dentulu's integration of DoseSpot prescription services allows dental professionals to write electronic prescriptions virtually.
Dentulu's electronic prescription services are offered under the Dentiscript brand and can be accssed on Dentulu's plaform nationwide for use virtually and within the traditional dental office.
About Partner
DoseSpot is a Surescripts certified e-Prescribing platform specifically designed to integrate with electronic health record, electronic dental record, practice management and telehealth software. DoseSpot is certified to e-Prescribe controlled substances and has provided simple, affordable and integratable e-Prescribing solutions to healthcare IT companies since 2009.
Looking for more information about the Dentulu? Check out these articles.
Tags