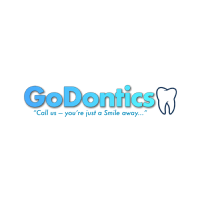 Godontics
www.godontics.com
Dentulu is a proud Teledentistry and Mobile Dentistry service provider for GoDontics providing onsite and mobile orthodontic care for patients.
Dentulu's software platform was chosen to provide GoDontic professionals advanced capabilities in running a mobile dental practice.
About Partner
GoDontics has designed a vehicle with the most top-of-the-line equipment, a high quality comfortable patient chair and built-in sanitation devices to ensure safety and cleanliness so we can bring you the best results for straightening your teeth without you having to sacrifice your time and comfort.
Looking for more information about the Dentulu? Check out these articles.
Tags