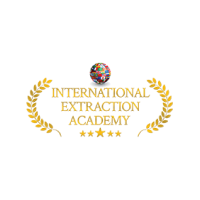 International Extraction Academy
www.extacademy.com
Dentulu and the International Extraction Academy have partnered to provide dental professionals interested in learning about dental extractions and surgery as well as the incorporation of Teledentistry in their workflows. All International Extraction Academy members benefit from discounted rates on dental software and products offered on Dentulu's platform.
Dental professionals can utillize Dentulu's Teledentistry cameras and software to provide better patient screening, monitoring, and follow ups with their patients.
About Partner
This advanced course combines an informative, in depth lecture with comprehensive hands on surgical experiences utilizing anatomical models as well as fresh frozen cadaver heads. The course is designed to teach minimally traumatic tooth extractions and immediate implant techniques focusing on alveolar ridge preservation, biomaterials selection and placement, surgical and suturing techniques, pain management and patient aftercare. Upon completion of the course, participants should have the skills to correctly plan and confidently perform various extraction and implantology procedures.
Looking for more information about the Dentulu? Check out these articles.
Tags