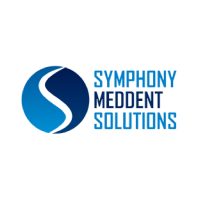 Symphony Meddent Solutions
www.symphonymeddentsolutions.com
Dentulu is a proud partner of Symphony MedDent Solutions to provide a comprehensive mobile and Teledentistry solution to dental professionals looking to go mobile. As of the leading mobile unit manufacturers in the country, Symphony has incorporated Dentulu's software as a standard offering with all of their new mobile units across the nation.
Customers will not only benefit from Dentulu's Teledentistry software but also have their office listed on Dentulu's national mobile dentistry directory where they can benefit from new patient referrals from Dentulu's network.
About Partner
Symphony MedDent Solutions welcomes you to a new era in point-of-care diagnostics and treatment for Dental Practices and Dental Hygiene professionals. Today, mobile services are the answer to traditional dental offices, Hygiene, dental labs, and imaging centers.
Looking for more information about the Dentulu? Check out these articles.
Tags