An All-In-One Dental Patient Engagement and Practice Management Software
Introduction
As the healthcare landscape shifts towards digital solutions, dental practices worldwide are keen to harness the power of technology to improve their operations and patient experiences. Central to this shift is the adoption of comprehensive dental patient engagement software like Dentulu Pro. In today's interconnected world, Dentulu Pro serves as a vital link between dental professionals and their patients, integrating appointment management, patient communication,, treatment planning, and payment processing into one easy-to-use platform.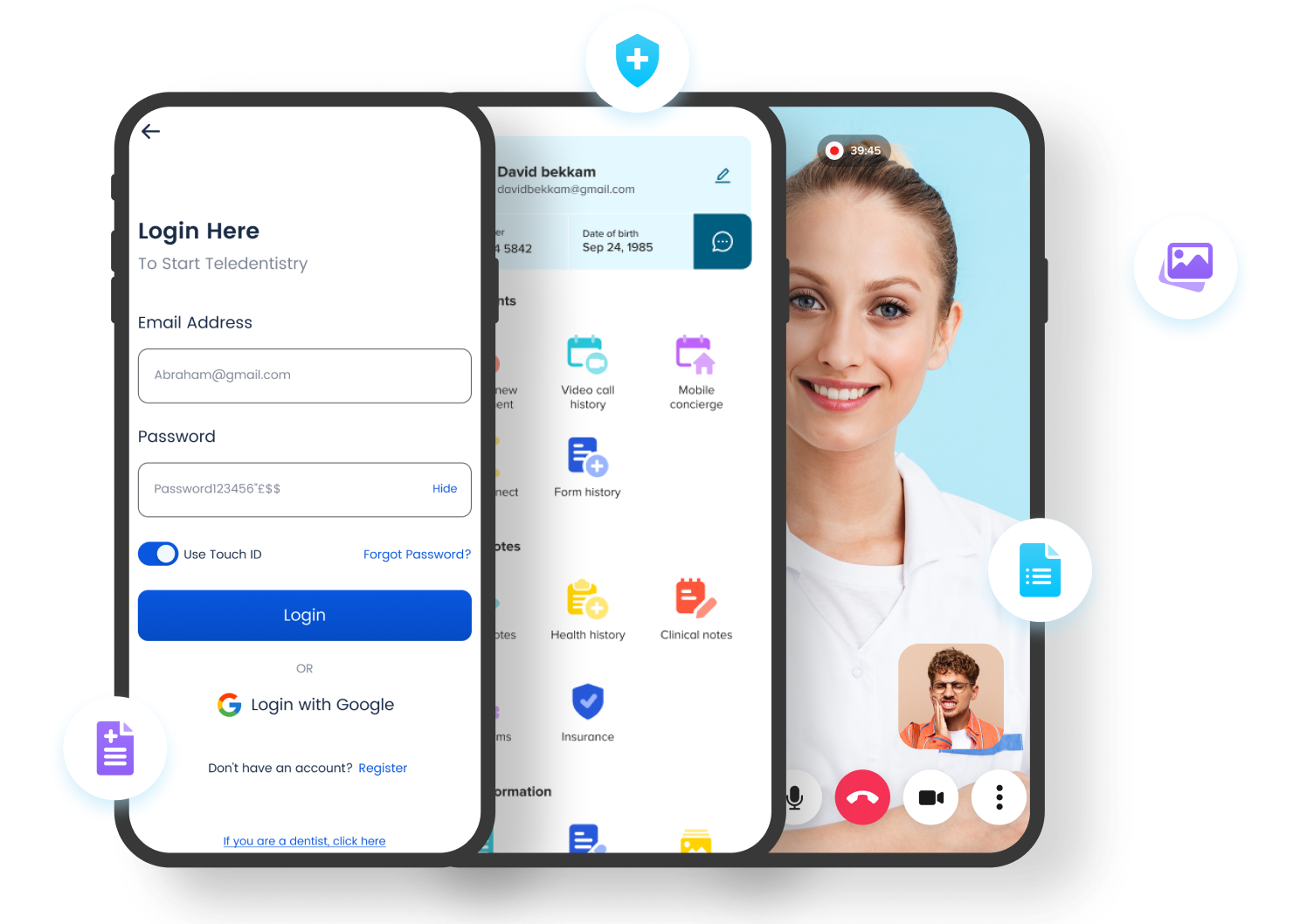 The Critical Role of Dental Patient Engagement Software
Patient engagement is no longer just about annual check-ups or emergency appointments. It's about establishing a continuous, personalized dialogue and communication between the patient and the provider. Patient engagement software is the tool that enables this conversation. Using a best patient communication software not only improves patient satisfaction and treatment adherence but also enhances the efficiency and profitability of dental practices.
Dentulu Pro is a leading patient engagement software designed specifically for dental providers. With features that span from appointment reminders and secure messaging features to treatment plan follow-ups, Dentulu Pro provides dental providers with an all-in-one platform for managing patient interactions, making the life of dental professionals easier and more productive.
Dental Practice Management Simplified
Practice management is an integral part of any dental practice, involving multiple aspects like scheduling, billing, patient records, practice management software, and more. A comprehensive practice management software can streamline these tasks, making them more manageable and less time-consuming.
Dentulu Pro serves as an excellent practice management software solution, offering features such as online scheduling, new patient paperwork automation best patient communication software, payment processing, and analytics. These features are designed to reduce the administrative burden on dental practices, giving them more time to focus on patient care.
Revolutionizing Patient Communication
An effective patient communication software platform can transform the way dental practices interact with their patients. It is a patient communication software platform is not just about providing necessary information; it's about fostering better relationships, improving patient satisfaction, and driving treatment compliance.
Dentulu Pro excels as a dental patient communication software. Its two-way texting feature facilitates real-time communication with patients, providing a personal touch to the interactions. Patients can easily receive appointment confirmations, treatment plan updates, and even engage in secure text messages and messaging, with their healthcare providers, all from their mobile device.
Enhancing Patient Experience
Patient experience has become a key differentiator for dental practices. From the ease of online scheduling of appointments to the quality of interactions with the dental team, every touchpoint contributes to the overall patient experience.
Dentulu Pro takes the patient experience to the next level with features like online scheduling and booking, text messaging, and HIPAA compliant patient communications too. These features make the dental experience more convenient and personalized for patients, fostering better relationships and higher patient satisfaction.
Marketing Services and Online Reviews
In the digital age, online presence and reputation play a pivotal role in attracting new patients. Marketing services like SEO and social media promotion can help dental practices expand their reach. Simultaneously, online reviews provide an insight into the patients' perception of the practice, informing potential new patients about the quality of services provided.
Dentulu Pro provides robust marketing services and tools to manage online reviews. Its easy-to-use interface, features and tools allows dental offices to monitor and respond to patient reviews, manage their online presence, and effectively promote their services.
Payment Processing
Seamless payment processing is a crucial aspect of any dental practice. It not only ensures smooth financial operations but also contributes to patient satisfaction. Dentulu Pro integrates a robust payment processing system, making transactions quick, secure, and hassle-free for both patients and practices.
Reducing No Shows with Appointment Reminders
Missed appointments or 'no shows' can impact the productivity and profitability of dental practices. Dentulu Pro's appointment reminders feature helps tackle this issue by sending automated appointment reminders back to patients about their upcoming appointments via text message, messages or phone calls. This feature reduces no shows, optimizes appointment scheduling, and improves practice efficiency.
A HIPAA Compliant Communication Software
In healthcare, data security and privacy are of paramount importance. Dentulu Pro prioritizes HIPAA compliant patient communications, ensuring that patients' personal and health information is always secure. This commitment to data security adds an extra layer of trust to the patient-provider relationship, enhancing the reputation of dental practices.
Minimizing No Shows and Optimizing Schedules with Dentulu's Chair Filler Feature
In the dynamic world of dental practices, ensuring a full and efficiently-managed schedule is vital. Dentulu Pro's innovative Chair Filler feature is designed to help dental offices see more patients, reduce no shows and fill any gaps in their schedules swiftly.
No shows and last-minute cancellations can cause disruptions in the workflow of dental professionals and lead to significant financial losses over time. Dentulu's Chair Filler comes as a solution to this prevalent problem, providing dental offices with a proactive means to more patients manage their schedules and keep their chairs filled.
The Chair Filler feature works by alerting a pre-selected group of patients when a slot opens up in the practice's schedule. These could be patients who have expressed interest in earlier appointments or those who are flexible in their scheduling. This proactive approach to appointment reminders not only without new patient paperwork and helps fill the vacant slots swiftly but also enhances patient satisfaction as it accommodates their preferences and convenience.
This feature's benefits extend beyond filling up the schedule; it helps dental practices to optimize their operations and maximize their efficiency. By using patient communication software ensuring that the dental team is consistently engaged, it aids in better utilization of resources. Furthermore, it can even contribute to increased revenue, as the more efficiently the schedules are managed, the more the call volume and patients the practice can cater to.
Conclusion
Dentulu Pro is more than just a patient engagement and dental patient communication software and platform. It's a comprehensive practice management solution that caters to every aspect of a dental practice, from patient communication and engagement to payment processing and marketing services. By adopting Dentulu Pro, dental practices can enhance their productivity, improve patient satisfaction, and ultimately, elevate their practice to new heights.
In the ever-evolving field of dentistry, platforms like Dentulu Pro play a critical role in shaping the future. Whether you are a small dental office or a large practice, Dentulu Pro's extensive suite of tools and solutions can help you streamline operations, foster better relationships with patients, and excel in delivering high-quality dental care. Embrace the future of dental practice with Dentulu Pro.