Dental marketing for dental office
If you're looking to expand your dental practice and reach your goals, our marketing services can help
STEP 1
Connect with us
Let us know what your business needs are so we can better assist you
STEP 2
Tailored plan
We can help you with creating a business plan that is tailored to your needs which can help you grow
STEP 3
Increase growth
Collaborating with us enables you to expand your business to new heights
Our plans are tailored

to your specific needs

We'll work with you to create a customized plan that helps you reach your target audience and achieve your desired results.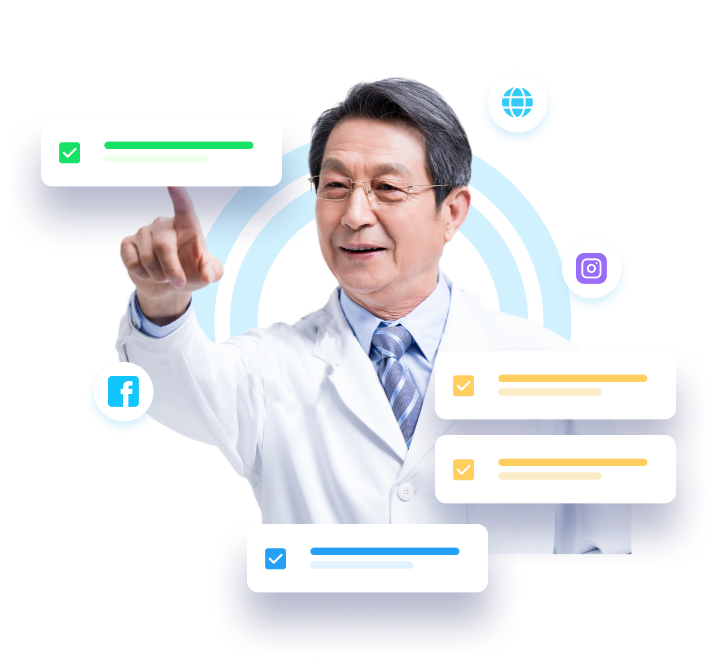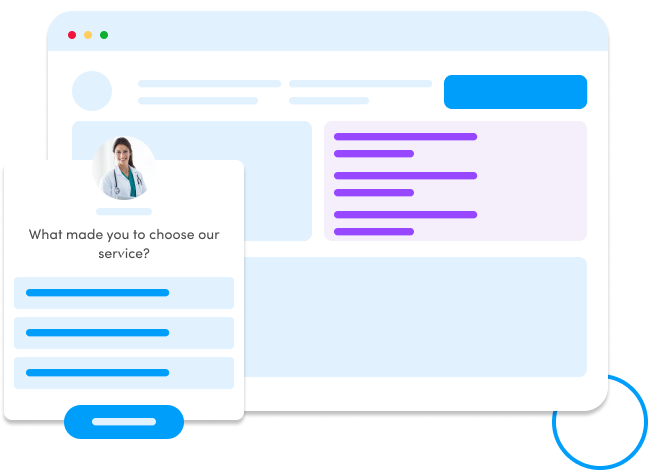 Experience the power

of data-driven dental marketing

We provide dental marketing services that are data-driven & experienced, delivering superior results for individuals and dental offices
Increase
patient acquisition

& grow your business

We use a variety of digital marketing tactics to reach new patients and build brand awareness for your dental practice. Our services include:
SEO for dental professionals
We help you rank higher on search engine results pages (SERPs), so you can be found by patients who are looking for dental care in their area
PPC for dental professionals
We create and manage effective pay-per-click (PPC) campaigns that help you get more clicks, calls, and patients from your website
Social media marketing for dental professionals
We help you build a strong social media presence and connect with potential patients on popular platforms like Facebook, Twitter, and Instagram
Reputation management for dental professionals
We help you build and maintain a positive online reputation, so they can attract more patients to your practice
Content marketing for dental professionals
We create high-quality content that helps you educate your patients and build trust with potential patients
Dental website design for dental professionals
We create custom dental websites that are designed to convert visitors into patients.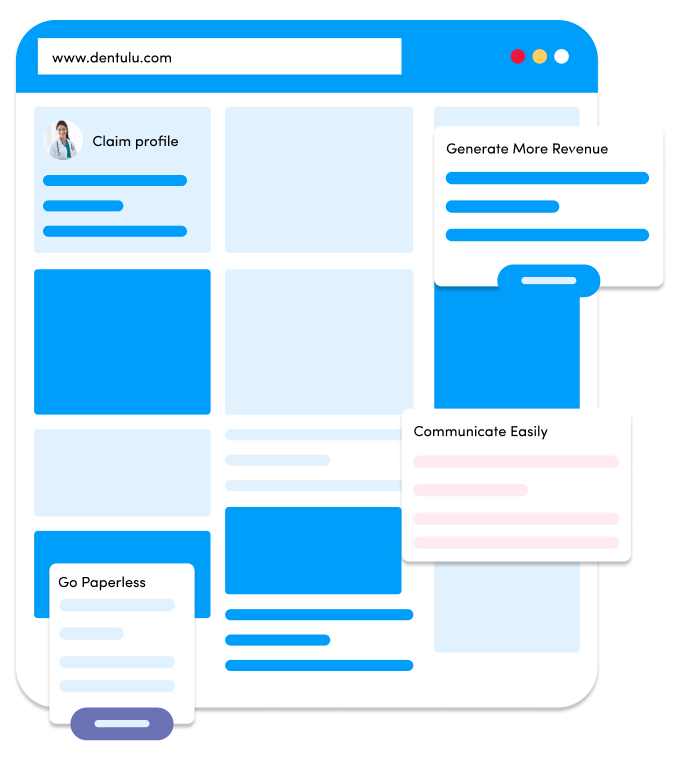 If you're looking for dental marketing services that can help grow your business, contact us today with your requirements!
Attract more patients with our comprehensive teledentistry technology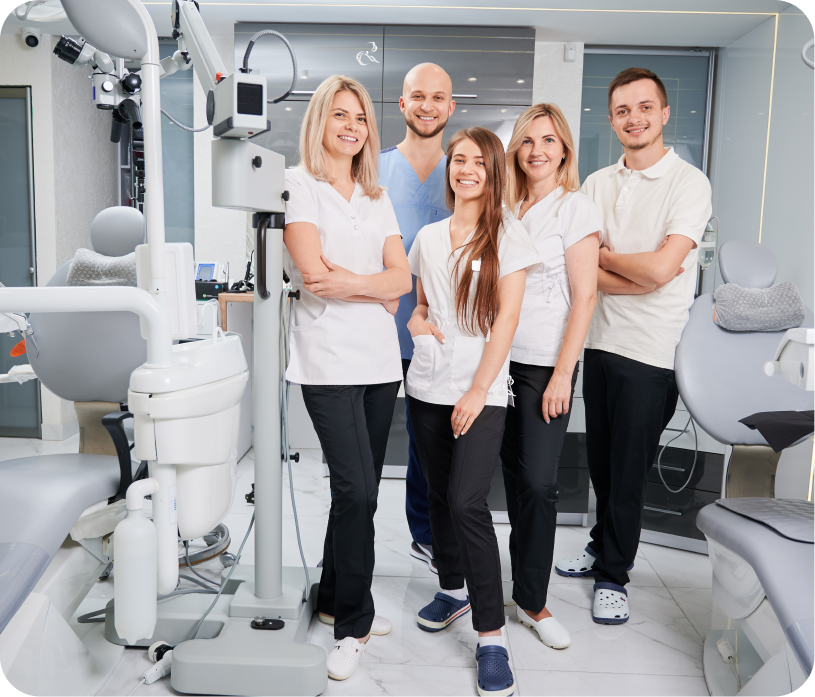 Key reasons why
modern dental practices

select Dentulu
We have a service that is perfect for your needs. Our services range from simple-to-use apps to proven GOLD and PLATINUM monthly services, to custom services.
We work hard every day to earn your trust and improve your digital marketing. Our real-time dashboards let you see how your marketing is performing on mobile, desktop, and tablet devices anytime you want, so there are no surprises.
We offer quality dental services at reasonable rates. Our GOLD service, which is the most popular option among dental professionals, costs $699 per month with no upfront fees.
The ROI for dental digital marketing is clear, and you can see how your investment is performing in real-time with dashboards that are available on your desktop, iPad, and mobile phone.
FAQs
Dental marketing includes all interactions between dental offices, patients, and potential patients. In today's dental world, a multi-faceted approach is required for dental advertising or marketing. This includes online content, brand recognition, web design, review site presence, and social media marketing. Dental marketing is an ongoing task.
In order to grow your dental practice, you need to be visible online. This is true whether you're a new dental practice or an established multi-location clinic. The way the public searches for dentists online is constantly changing, so it's impossible to focus on providing excellent patient care and digital marketing at the same time. These are two full-time jobs. To compete with other dental practices in your area, you need to invest in outsourcing your dental marketing efforts to a professional dental marketing company.
Yes, it is important to have a well-organized and relevant website for your dental business. Your website is the foundation for your digital marketing strategy and if it is not up to date, you will not be found online. We can help you by conducting a comprehensive audit of your website and providing dental marketing feedback.
The price of digital marketing for dental clinics depends on the clinic's individual needs. There is no set price for all clinics, as each one will require a different marketing strategy. However, it is important to note that skimping on dental marketing or not hiring a professional marketing company can lead to negative consequences. At Dentulu, we take the time to listen to our clients and create a custom marketing plan that fits their budget.
Dentulu is a fully-secured, teledentistry solution that enables patients to book affordable consults with dental professionals, similar to the way you would order an Uber. Our Board-Certified dentists and specialists are available to connect with you same-day, via live video conferencing or in-person, so you can get the care you need, when you need it, all from the comfort of your own home.
See more FAQs