STEP 1
Create account
Register a free account using basic information like name, email and documents.
STEP 2
Subscribe
Dentulu offers a paid subscriber plan that gives you access to a premium range of services
STEP 3
Setup service area
Choose your service location and add radius to cover the area you want
STEP 4
Receive appointments
Log in to the dashboard to view your upcoming appointments or create one
STEP 5
Receive payments online
Get partial or full payment before appointment from the patient end
STEP 6
Accept appointments
You can accept or reschedule appointments that you have received/ created, depending on your availability
What can
you do with

Dentulu?
Access patient information anywhere
Dentulu app allows you to have virtual consults with ease and see patient charts and images in real time. You can do this anywhere that has an internet connection.
Improve your patient experience
Our app can help your mobile practice deliver a more convenient patient experience by allowing online booking, registration, and payments.
Increase your team's capacity
Dentulu provides you with accurate and efficient charting, as well as built-in (and customizable) forms to save your team time.
Monitor your mobile performance
If you have a medical practice with multiple locations, it can be difficult to keep track of patient volume and staff utilization. However, with a comprehensive practice management app, you can easily monitor the performance of each branch, office, or individual within your practice.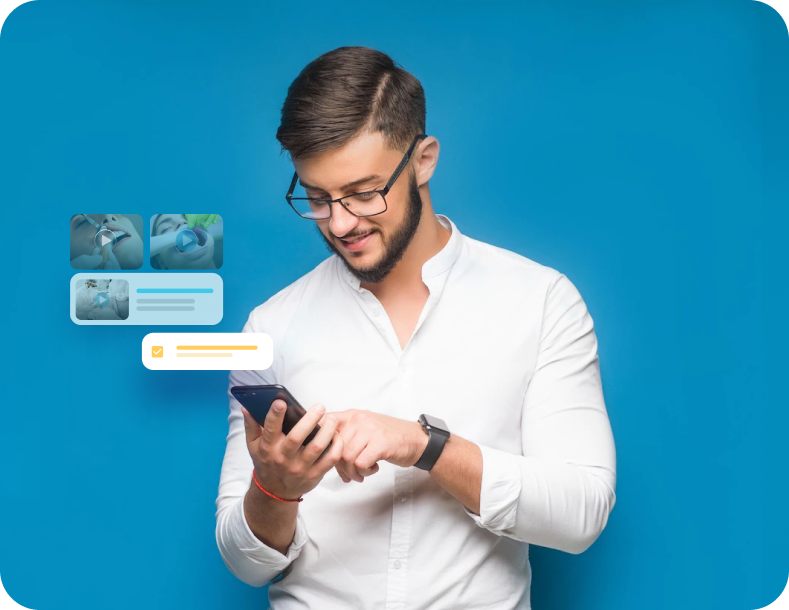 FAQs
Dentulu is a fully-secured, teledentistry solution that enables patients to book affordable consults with dental professionals, similar to the way you would order an Uber. Our Board-Certified dentists and specialists are available to connect with you same-day, via live video conferencing or in-person, so you can get the care you need, when you need it, all from the comfort of your own home.
Dentulu is a new and innovative teledentistry platform that offers on-demand dental care from the comfort of your own home. Dentulu provides quality dental care at an affordable price plus, offers a wide range of services to meet your needs.
Dentulu is designed for any dental professional who manages online consultation and mobile dental practice, including dentists, hygienists, and oral surgeons.
Dentulu is not currently covered by insurance but assists you in finding a dentist who accepts your dental insurance.
Dentiscript is fully HIPAA-compliant with end-to-end encryption, which prioritizes both patient privacy and patient confidentiality.
Yes – we offer a free trial so that you can experience the Dentulu difference for yourself! Contact us today to sign up for your free trial.
See more FAQs