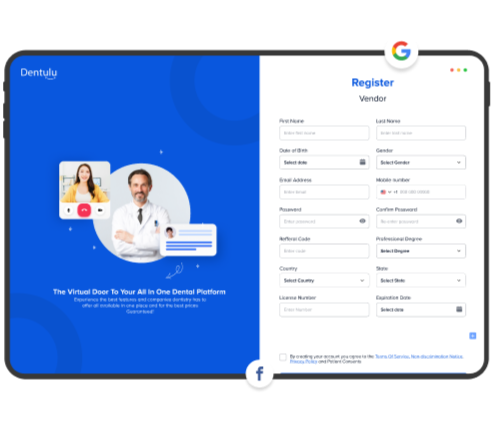 Register as vendor
Create an account using basic information like name, email & documents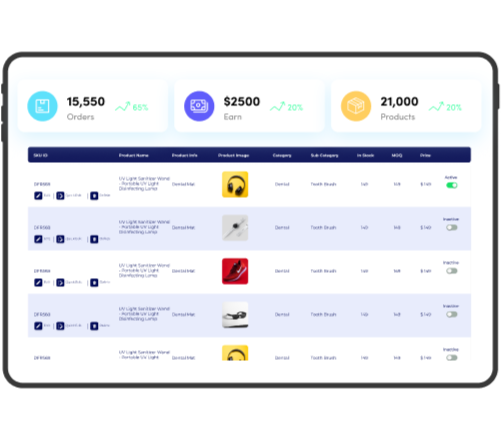 List your products
List your products to 15,000+ members of the Dentulu community (patients and providers)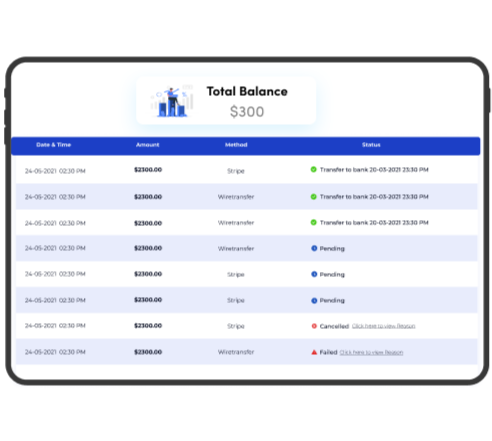 Increase revenue
Connect to right customer and sell your equipment without any hassle!
Why Dentulu Dental

Marketplace?

Dentulu is a well-established and trusted dental marketplace in the US, providing a comprehensive shopping destination for dental equipment. With a wide audience of dental professionals, you can expand your reach and showcase your products to a highly targeted customer base. Our platform is designed to help you grow your business with ease, supported by a dedicated customer support team. Join the Dentulu Marketplace today to take your equipment sales to the next level.
Join the Trusted Sellers' Community
Partner with the Most Trusted Dental Marketplace in the USA
Maximize Your Reach
Connect with Millions of Dental Professionals and Patients Across the Nation
Streamline Your Sales Process
Efficiency is Key: Automate Your Listing and Delivery Processes for a Seamless Customer Experience
Grow Your Business with Ease
Our Proven Platform and Support Team are Here to Help You Succeed Every Step of the Way
Some of our essential ecommerce tools to help you with your selling
Take a quick look at our platforms capabilities
My
accounts
This functionality provides an overview of all the accounts you have connected with Dentulu.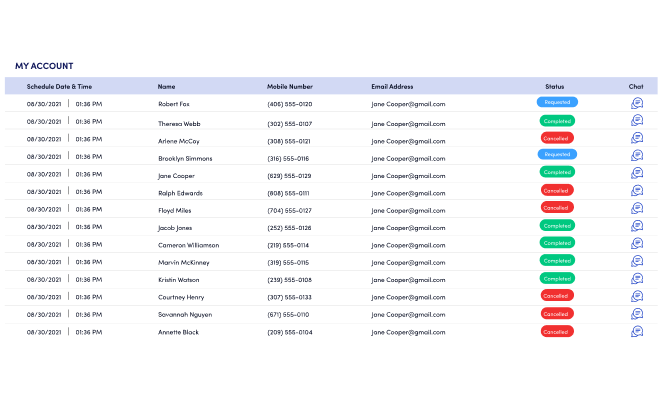 FAQs
To list your products or services on Dentulu's Dental Marketplace, you'll need to register and complete your profile. Once your profile is set up, you can upload your products or services and start connecting with the larger dental community.
Yes, there is a fee for listing on Dentulu's Dental Marketplace. The fee structure is based on a subscription model, with options for 6 or 12 months of listing. The fee for 6 months is $199 and for 12 months is $249. No other hidden charges.
Dentulu's Dental Marketplace is designed specifically for the dental industry, connecting you with a highly targeted and relevant audience of dental professionals. With increased visibility and exposure, you'll have the opportunity to reach a larger audience and expand your brand recognition.
Yes, Dentulu's Dental Marketplace offers collaboration opportunities with other businesses and organizations serving the dental industry. This allows you to network, partner, and expand your reach in the industry.
The benefits of selling on Dentulu's Dental Marketplace include increased visibility and exposure, access to a targeted and relevant audience, collaboration opportunities, boosted sales and revenue, cost-effective marketing, and access to industry resources and community.
Dentulu's Dental Marketplace provides a secure platform for managing orders and payments, making it easy and convenient for you to conduct business. You'll have access to detailed order and payment information, allowing you to effectively manage and grow your business. All earnings credit to your wallet which can be further withdrawn to your bank account directly.
Dentulu's Dental Marketplace uses state-of-the-art security measures to ensure the safety and privacy of customer information and transactions. This includes secure data storage, encrypted communications, and regular security updates to protect your business and your customers.
See more FAQs