Online e-Prescription for Dental Providers
Dentulu offers a convenient solution for dental providers with its online e-prescription feature. This allows you to quickly and easily call in prescriptions for your patients directly from your computer or mobile device. Say goodbye to the hassle and frustration of traditional prescription methods and enjoy the benefits of a modern, streamlined solution that saves you time and makes your job easier. Try Dentulu's online e-prescription today and experience the difference for yourself!
How to sign up for
Dentulu's e-prescription services
Dentulu's E-Prescription is a smart solution for dental professionals who want to make their work easier and more efficient. This technology allows you to submit dental prescriptions electronically, streamlining your workflow and increasing patient satisfaction. You can quickly and securely process and send prescriptions directly to the pharmacy your patients prefer.
Step 1
Sign up for Dentulu's Professional Package
Complete the registration process and subscribe to Dentulu's Professional Package to gain access to its e-prescription feature.
Step 2
Login to your Dentulu account
Log into your Dentulu account using your login credentials.
Step 3
Select the "Rx" tab
Find the "Rx" tab in your Dentulu account and click on it.
Step 4
Fill out the Prescription Details
Enter the necessary information about the prescription such as patient information, medication name, dosage, and frequency.
Step 5
Submit the Prescription
Review the prescription details and submit it. The prescription will be sent directly to the pharmacy chosen by the patient.
Why Choose Dentulu

Dentiscript?
Dentulu's dentiscript is the ultimate solution for seamless and efficient prescription writing for dental professionals. With its user-friendly interface, you can quickly select a medication, write a prescription, sign it, and send it directly to your patient's preferred pharmacy. This not only streamlines your workflow but also provides a faster and more convenient experience for your patients. With e-Prescribing, you can reduce costs, minimize the risk of errors, and ensure the privacy and security of patient information. Moreover, with Dentulu's e-Prescription service, you only pay $0.99 per prescription and a yearly fee of $99. That's a small investment for a service that can greatly improve your practice and provide unparalleled benefits to your patients. So why wait? Sign up for Dentulu's Dentiscript e-Prescription service today and revolutionize your prescription writing process!
10 benefits of
E-prescriptions
Increased accuracy
Reduces the chance of errors and misinterpretation.
Faster processing
Quickly send and receive prescriptions, reducing wait times for patients.
Increased efficiency
Reduces the time spent on manual prescription writing and processing.
Improved patient experience
Eases the process of obtaining prescription medications.
Better patient safety
Avoids potential adverse drug reactions and interactions.
Reduced costs
Saves on time and resources compared to traditional paper prescription methods.
Better record keeping
Easily store and access electronic prescriptions for future reference.
Improved communication
Secure and efficient communication between providers and pharmacies.
Better fraud detection
Reduces the potential for prescription fraud and misuse.
Increased accessibility
Accessible from anywhere with an internet connection, making it convenient for both providers and patients.
Patient
safety

is our number one priority!

At Dentulu, we understand the importance of patient safety and the confidential nature of their information. That's why our e-prescription platform prioritizes both patient privacy and confidentiality. Our platform is fully HIPAA-compliant, with end-to-end encryption to ensure that sensitive patient information is kept secure. We take pride in providing our providers with a secure and reliable e-prescription solution that helps them write prescriptions with greater speed, accuracy, and safety. When it comes to patient information, we don't take any chances. Rest assured that at Dentulu, patient safety is always our number one priority.
Seamless Mobility and Convenience
with Dentulu's Dentiscript
Dentulu's Dentiscript is designed to offer maximum flexibility to dental providers. Whether you are at your practice, on the go, or working remotely, our solution is accessible from any smartphone, tablet, laptop, or computer running iOS, Android, or a web browser. With the ability to write and send prescriptions from anywhere in the world, Dentulu's Dentiscript eliminates the need to be tied to a specific device or location. Get started today and experience the convenience and mobility of the future of e-prescribing.
Streamline Your Prescription Management
with Dentulu
Say goodbye to the hassle of manual prescription tracking with Dentulu. Our platform provides real-time updates on the status of your prescriptions, ensuring you never miss a beat. Your patients will appreciate the convenience of scheduling their own prescription pick-up, freeing up your time for more important tasks. With Dentulu, you'll enjoy a more efficient workflow, improved patient satisfaction, and peace of mind knowing your prescription orders are always under control.
Customized Solutions for

Your Dental Practice

Dentulu offers flexible options to fit the unique needs of your dental practice. Choose from our various packages or opt for pay-per-prescription options based on your volume. Simply download our mobile app or sign up online, and your account will be up and running within 24 hours. Discover the ease and convenience of electronic prescribing with Dentulu.
Dentulu's
Rx packages
Our tiered-pricing model allows providers to save money, increase efficiency and Choose the subscription package most suitable for them.
Secure HIPAA compliant.
Automate your ePrescribing.
Comprehensive, easy-to-use solution.
Reduce pharmacy phone calls
Simplify the prescription renewal process.
Prescribe your way, on your schedule.
Access to write prescriptions from both Dentulu web and mobile Dentulu app.
No hardware or software required.
Month-to-month plan. No annual contract required!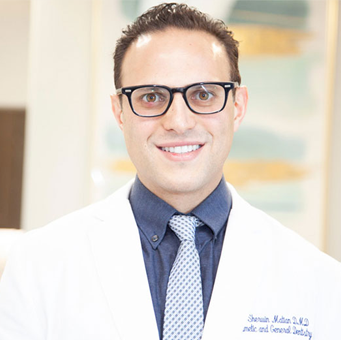 Dr. Sherwin Matian
Dentulu's e-prescription service has completely revolutionized the way I practice dentistry. The ability to quickly and securely send prescriptions to my patients' preferred pharmacies has saved me so much time and has made my practice more efficient. I highly recommend this service to any dental provider looking to streamline their workflow.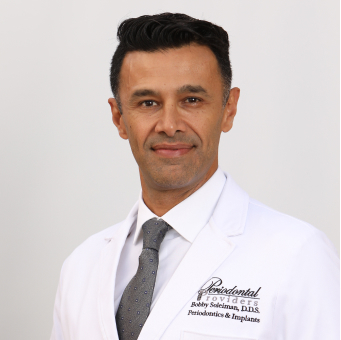 Dr. Bobby Soleiman
As a busy practitioner, I value the time and energy I save by using Dentulu's e-prescription service. The platform is secure and user-friendly, and it has greatly improved the efficiency of my practice. I highly recommend Dentulu to any dental provider looking to modernize their prescribing process.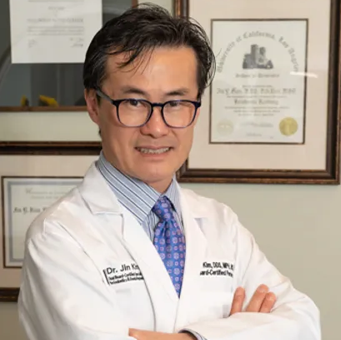 Dr. Jin Kim
I was initially sceptical about switching to electronic prescriptions, but since signing up with Dentulu, I have seen a significant improvement in the overall speed and accuracy of my prescription process. The platform is easy to use and my patients appreciate the convenience.
FAQs
An e-prescription is a digital version of a traditional paper prescription, allowing medical providers to send prescription information directly to a pharmacy.
Dentulu provides a platform for dental providers to write, sign, and send prescriptions electronically to a patient's pharmacy of choice.
Yes, e-prescribing is more secure as it includes end-to-end encryption to protect patient information and prevent fraud.
Yes, you can still use paper prescriptions if you prefer, but e-prescribing offers many benefits such as increased speed, accuracy, and security.
Dentulu's e-prescribing costs $0.99 per prescription with a yearly fee of $99.
Yes, Dentulu's Dentiscript is compatible with all smartphones, tablets, laptops, and computers running iOS, Android, or a web browser.
You can sign up for Dentulu's e-prescribing service online or through the mobile app, and your account will be active within 24 hours of sign up.
See more FAQs