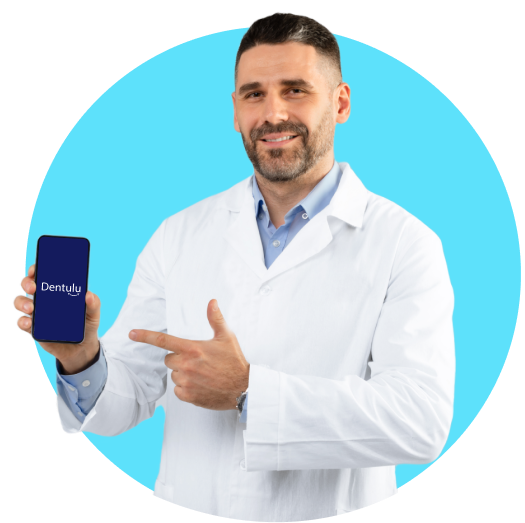 The Importance of Effective
Patient Communication in Dental

Practices

In today's digital age, effective communication forms the backbone of successful dental practices. Patients no longer wish to be just recipients of care; they seek to be active participants in their treatment journey. This shift necessitates the need for efficient Dental Patient Communication Software, a tool that enhances patient experience, facilitates seamless communication, and fosters patient engagement.
Features of Our Dental
Patient Communication Software
Our Dental Patient Communication Software is designed with the unique needs of dental practices in mind. It's not merely a tool; it's a comprehensive solution for dental office management.
Online Dental Appointment Scheduling
Gone are the days of back-and-forths and missed phone calls. With our software, patients can book their appointments online, reschedule with ease, and receive automated reminders about upcoming appointments.
Patient Engagement Tools
Our software comes equipped with interactive tools like health trackers, treatment reminders, and educational resources, promoting a proactive approach to dental health among patients.
Integrated Communication
The software allows seamless exchange of messages, images, and documents, making it easy for the patients to get in touch with their healthcare providers and vice versa.
Benefits of Integrating Our
Communication Software in Your

Practice

By integrating our software, dental practices can experience an unprecedented level of efficiency. Here's how: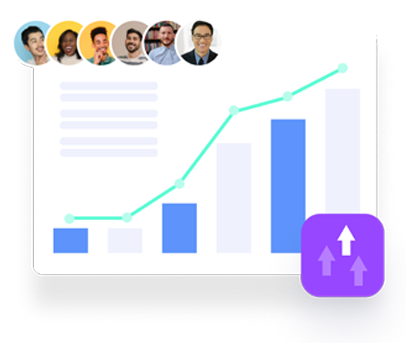 Improved Patient Experience
The software streamlines patient experience from appointment booking to treatment reminders, making it easy for patients to engage with their dental health.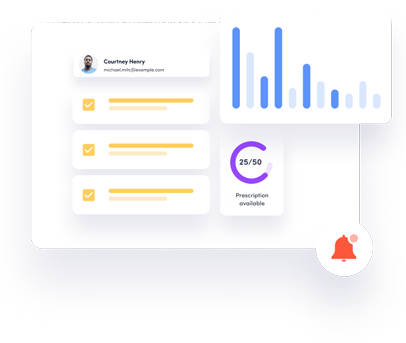 Enhanced Dental Practice Efficiency
Say goodbye to administrative hassles. With automatic reminders, seamless scheduling, and easy access to patient data, our software frees up your staff's time so they can focus on what really matters - patient care.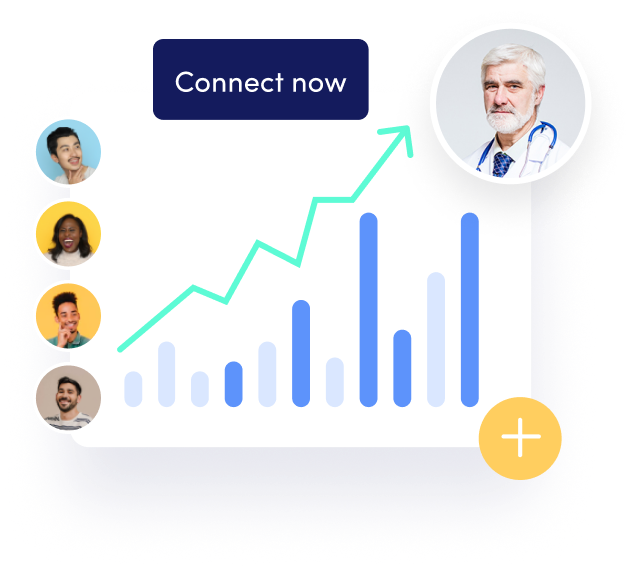 Effective Dental Office Management
Our software simplifies dental office management by organizing patient records, appointment schedules, and communication in one platform, reducing the chances of errors and miscommunication.
Virtual Dental Visits Expert Care at Your Convenience
Experience a new era of patient care with our virtual video consultations. As a dental office or provider, you can now offer your patients the convenience of remote appointments, ensuring expert care reaches them wherever they are. With secure and seamless virtual visits, you can provide personalized treatment plans, address concerns, and maintain strong patient relationships from the comfort of your office.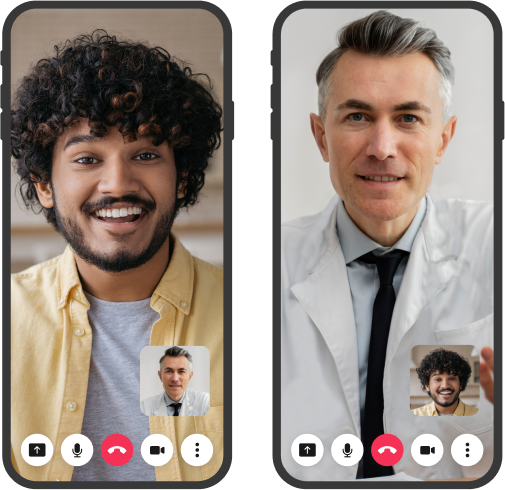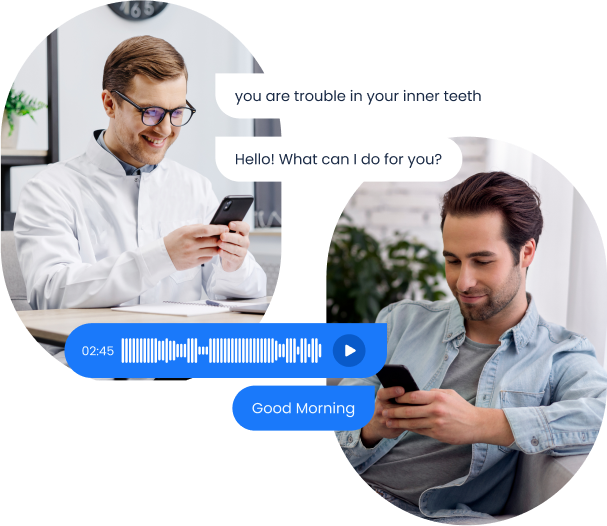 Secure In-App Messaging for Seamless Patient-Provider Communication
Experience the convenience of secure in-app messaging, a seamless way for patients and dental providers to communicate. Our end-to-end encrypted chat ensures that your conversations stay private and secure, allowing you to discuss treatment plans, share updates, and address any concerns in real-time.
Patient-Office Connection Hub: Easy Booking and Virtual Consults
Our Patient-Office Connection Hub is a convenient widget integrated into our website, empowering patients to effortlessly book appointments, schedule video and photo consults, and communicate with our dental office. Seamlessly connect with us for personalized care, hassle-free appointment management, and virtual consultations—all in one user-friendly platform.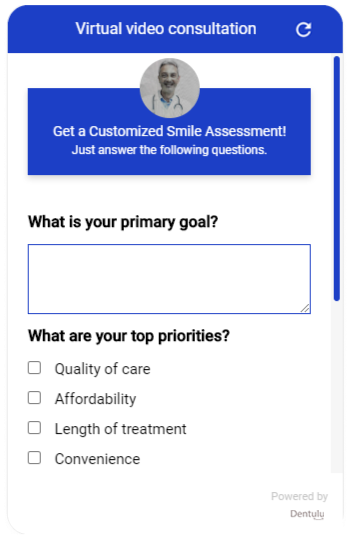 MouthCAM: Empowering Remote Patient Communication
Welcome to the future of dental care communication with MouthCAM! As a dental provider, MouthCAM empowers you to stay connected with your patients like never before. With this cutting-edge device, patients can conveniently capture and share high-quality oral images from their homes. Receive visual updates, assess treatment progress, and provide personalized recommendations without the need for in-person visits.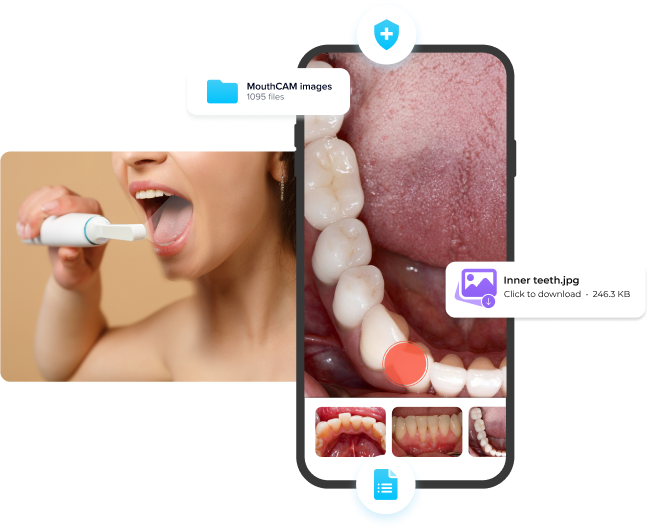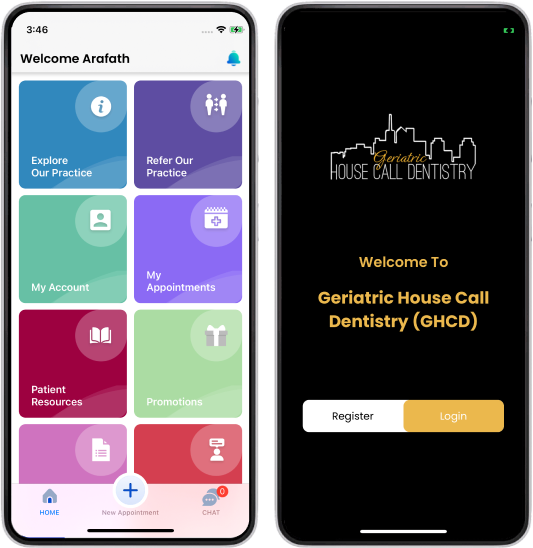 Your Customized Dental Practice App Software
Discover the power of our tailored Dental Office App, designed exclusively for our practice to revolutionize patient communication and engagement. With our dedicated app, you gain instant access to streamlined appointment scheduling, virtual consultations, and secure patient records. Stay connected with our dental team effortlessly, receive timely updates, and engage in real-time communication.
FAQs
Dentulu Dental Patient Communication Software is a state-of-the-art digital platform designed to streamline communication between dental practices and their patients. It offers features such as online appointment scheduling, integrated messaging, and patient engagement tools to enhance the overall patient experience and improve dental practice efficiency.
Dentulu can improve your dental practice in various ways. It streamlines appointment scheduling, reduces administrative tasks, provides an efficient communication platform, and enhances patient engagement. This not only improves your practice's operational efficiency but also elevates the overall patient experience.
The online appointment scheduling feature allows patients to book, reschedule, or cancel their appointments anytime and anywhere. They can view your availability and choose a time that suits them best. It also sends automatic reminders to reduce no-shows. The patient gets a dedicated app designed for your office.
Dentulu comes equipped with various patient engagement tools such as end to end encrypted chat, SMS texting, treatment reminders, and educational resources. These tools aim to promote a proactive approach to dental health among patients, enhancing their engagement with their treatment plan.
Yes, Dentulu uses advanced security measures to protect your data and ensure privacy. We are fully compliant with HIPAA regulations, and we regularly update our system to align with the latest cybersecurity standards.
Dentulu enhances patient experience by providing seamless communication, easy appointment scheduling, and access to dental health resources at their fingertips. It also allows patients to play a more active role in their treatment process, fostering better relationships between dental practices and their patients.
Yes, Dentulu is designed to integrate smoothly with most existing practice management software. This ensures a seamless transition and allows you to make the most of your current digital infrastructure.
Dentulu is designed to be user-friendly and intuitive. We provide comprehensive training materials and support to help your staff understand and make the most of our software. Our support team is always ready to assist you with any queries or concerns.
Yes, patients will need to download the Dentulu app to access the features like online appointment scheduling, messaging, and health tracking. The app is available for free on both iOS and Android platforms.
We offer various pricing plans to suit different needs and budgets. For more detailed information, please visit our Pricing page on our website or contact our sales team.
See more FAQs