Introduction to
sleep apnea

as a prevalent issue

Sleep apnea is a pervasive sleep disorder affecting millions of individuals worldwide, with many still undiagnosed and untreated. Characterized by repeated episodes of breathing interruptions during sleep, sleep apnea goes beyond mere snoring, posing severe health threats if left unchecked.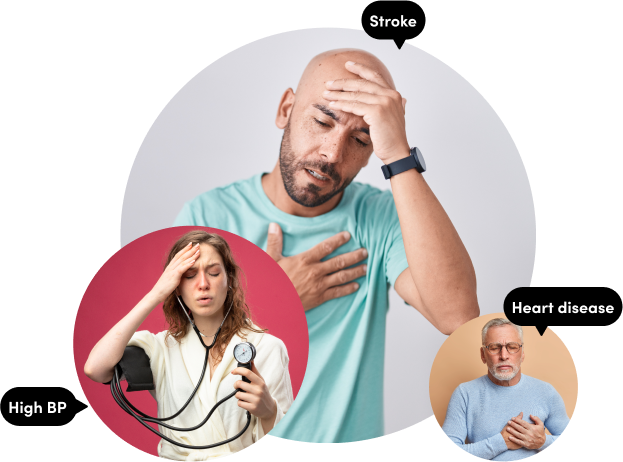 Underestimated Health Risks, Overlooked Condition
The condition is linked with numerous health risks, including high blood pressure, heart disease, stroke, diabetes, depression, and impaired cognitive function. Unfortunately, its prevalence is often underestimated due to a lack of awareness and understanding.
Importance of dentistry in
treatment of Sleep Apnea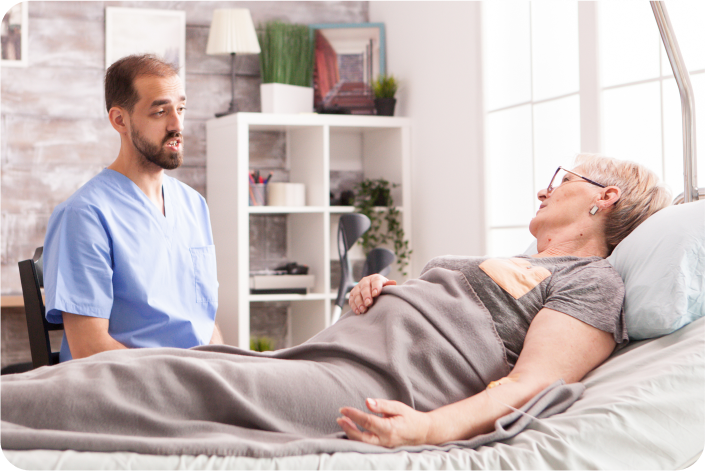 Dentistry's Crucial Sleep Apnea Role
The field of dentistry plays a critical role in diagnosing and managing sleep apnea. Dental professionals, with their comprehensive understanding of oral and maxillofacial structures, are uniquely positioned to identify the signs and symptoms of sleep apnea during routine examinations. The condition is often associated with anatomical factors such as enlarged tonsils, a small lower jaw, or a large tongue - all of which can be readily assessed by dentists.
Dental Interventions for Sleep Apnea
The management of sleep apnea often includes dental interventions. One of the most common non-surgical treatments for sleep apnea is oral appliance therapy, which involves custom-fitted devices designed to keep the airway open during sleep. These devices, similar to sports mouthguards, are adjusted and maintained by dental professionals. In more severe cases, dental specialists may collaborate with physicians to deliver advanced treatments, such as maxillomandibular advancement surgery.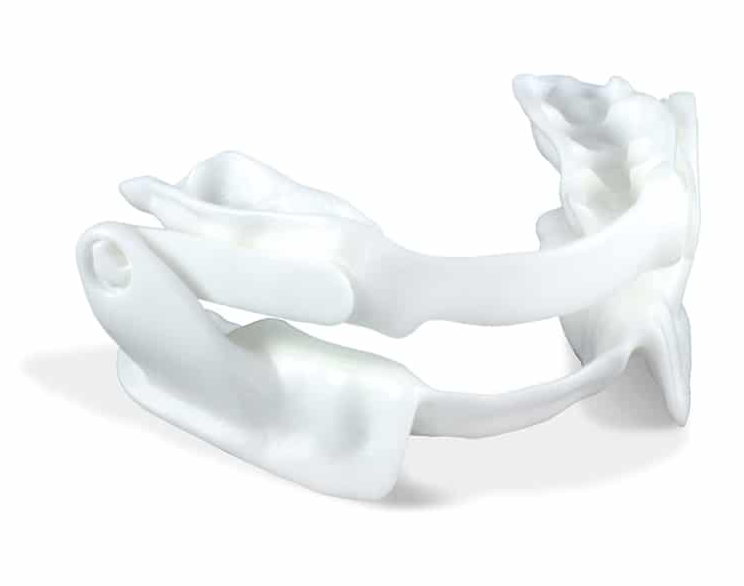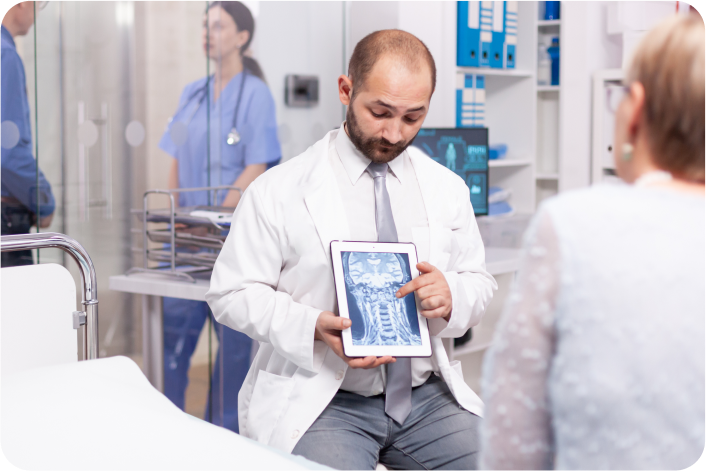 Dentistry's Vital Sleep Apnea Role
Dentistry's role in addressing sleep apnea is not only therapeutic but also preventive. Through patient education about the risks associated with sleep apnea, dentists can contribute to the early detection of the disorder. The integration of sleep apnea services into dental practices can significantly improve the overall health and well-being of patients, highlighting the importance of dentistry's role in this public health issue.
Dentulu &
Sleep Apnea
Dentulu recognizes the integral role of dental professionals in addressing the widespread issue of sleep apnea. To enhance this role, we have developed a comprehensive suite of Sleep Apnea Services specifically designed for dental providers and offices.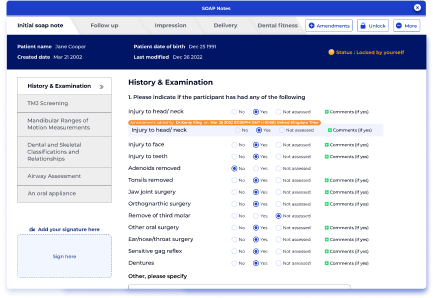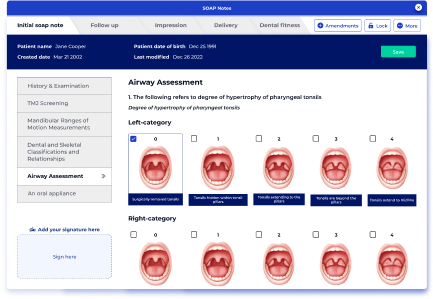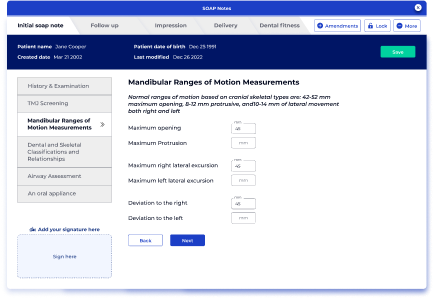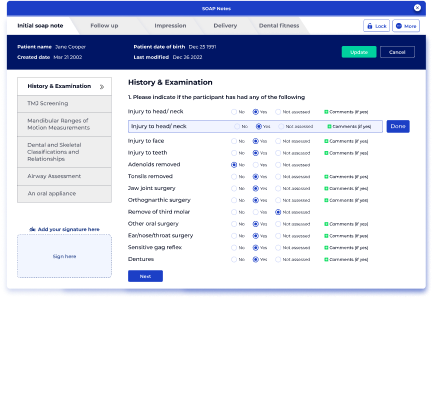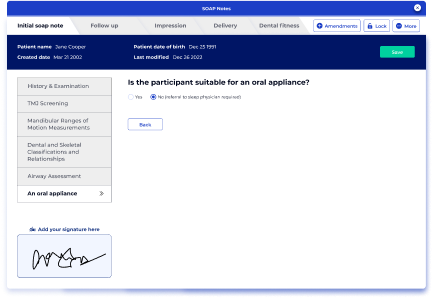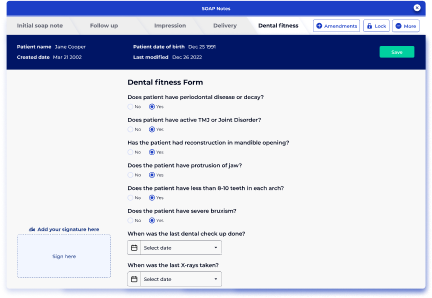 Revolutionizing Dental Sleep Medicine!
Our goal is to empower dental teams to efficiently incorporate sleep apnea diagnosis and management into their practice, leading to improved patient care and new revenue streams.
Our Sleep Apnea Services include a state-of-the-art software solution that streamlines the workflow of sleep apnea treatment, from initial screening to therapy management. The intuitive platform incorporates features such as patient risk assessment tools, digital intraoral scanning, and integration with leading sleep study providers. This enables a seamless patient journey, from the initial consultation to receiving customized oral appliances.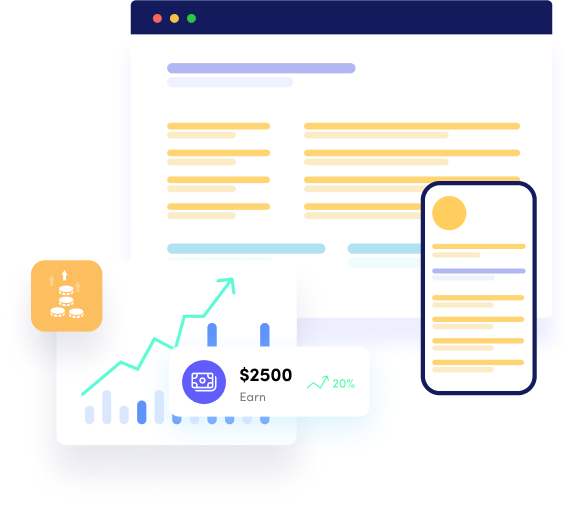 Significance of
Sleep Apnea
Sleep apnea is a common yet serious sleep disorder characterized by repeated interruptions in breathing during sleep. These interruptions, known as apneas, can last from a few seconds to minutes and can occur up to hundreds of times a night.
There are three types of sleep apnea:
Obstructive sleep apnea (OSA)
Central sleep apnea (CSA)
Mixed sleep apnea, with OSA being the most prevalent
OSA is caused by a blockage of the airway, usually when the soft tissue in the rear of the throat collapses and closes during sleep.
The Importance of Treating Sleep Apnea
Sleep apnea's significance lies in its wide prevalence and potential health consequences. According to the American Sleep Apnea Association, an estimated 22 million Americans suffer from sleep apnea, with 80% of the cases of moderate and severe obstructive sleep apnea undiagnosed. If left untreated, sleep apnea can lead to a host of health problems such as high blood pressure, heart disease, stroke, diabetes, and depression.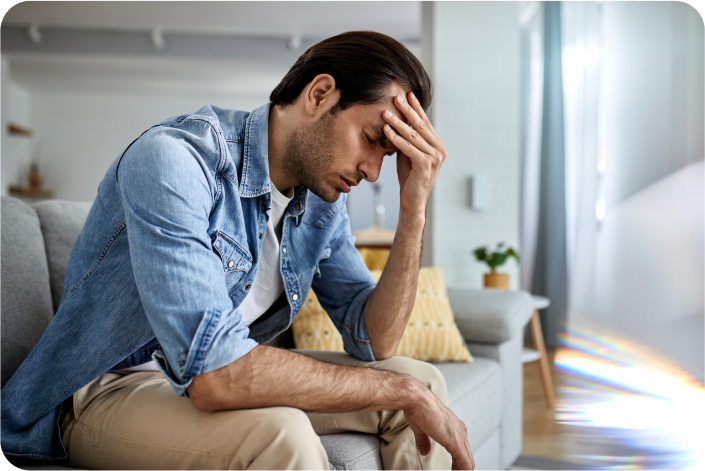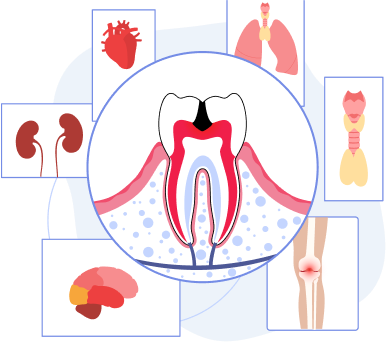 Oral Health and
Sleep Apnea
The connection between oral health and sleep apnea is significant. The structures of the oral and nasal cavity, including the tongue, palate, and throat, play a critical role in the pathogenesis of sleep apnea. Conditions such as retrognathia (a condition where the lower jaw is set further back than the upper jaw), macroglossia (an unusually large tongue), and even the size of the tonsils and adenoids can influence the likelihood of developing sleep apnea.
FAQs
Dentulu's Sleep Apnea Service is a comprehensive solution designed to help dental providers and dental offices efficiently incorporate sleep apnea treatment into their practice. The service includes training, equipment, software, and ongoing support.
Dentulu's Sleep Apnea Service provides the necessary training and tools for dental providers to effectively screen for sleep apnea, identify risk factors, and refer patients for further diagnosis by sleep specialists when necessary.
Yes, with Dentulu's Sleep Apnea Service, dental providers can offer oral appliance therapy (OAT), a first-line treatment option for patients with mild to moderate obstructive sleep apnea, and certain patients with severe OSA who cannot tolerate CPAP.
Dentulu offers comprehensive training on screening, diagnosing, and treating sleep apnea, as well as on the use of relevant software. The training also covers best practices in patient communication and legal considerations related to sleep apnea services.
Dentulu's Sleep Apnea Service is designed to integrate seamlessly into your existing practice management. The Dentulu software provides workflow automation, patient management, electronic health records (EHRs) capabilities, and a telehealth platform, making it easy to incorporate sleep apnea services into your practice.
Yes, Dentulu's Sleep Apnea Service includes ongoing technical support for the software and any other aspects of the service. Our team is dedicated to helping your practice successfully implement and maintain sleep apnea services.
Yes, by integrating Dentulu's Sleep Apnea Service into your practice, you can provide an additional high-demand service to your patients, thereby potentially increasing your revenue. Dentulu also provides guidance on billing and reimbursement for sleep apnea services.
The cost of implementing Dentulu's Sleep Apnea Service can vary depending on various factors such as the size of your practice, the training needed, and the specific services you plan to offer. Please contact us for more detailed information on pricing.
Getting started with Dentulu's Sleep Apnea Service is easy. You have to sign up as a Dental office account from here. It would be a regular subscription of $199 per month. Our team will guide you through the process, including training, software implementation, and everything else you need to start offering sleep apnea services.
Yes, Dentulu's Sleep Apnea Service includes a robust telehealth platform that allows you to provide remote consultations, follow-ups, and even remote management of certain aspects of sleep apnea care. This can increase accessibility and convenience for your patients while also expanding your practice's reach.
See more FAQs